Iron Mountain Armory believes in keeping alive the spirit and feeling of ancient Japan. When we started operations in 1999 it was a hobby business called on the premise of our interest in Asian armor, weapons and culture. In 2001 it became a full-time venture called "Little Star Enterprises." Our first products came from local dealers and suppliers. Yet, we wanted to offer something beyond the imitation, poor quality, or mass-produced replicas being sold at conventions, websites and antique auctions. This is why we joined with crafters and factories around the world who are dedicated to maintaining quality and the historical accuracy and formed Iron Mountain Armory in 2005.
---
About Us
Very quickly our concept of quality and authentic replicas caught on. A few chats with hobby sword makers and armor smiths turned into a business adventure which morphed into a complex network of suppliers and craftsman. Thanks to the support of our customer who shared our vision, we were able to start our own line of products. Our craftsman are now making some of the best armor, accessories, clothing and weapons available on the market today.
Today, our little star is now an Iron Mountain of well-priced, high quality replica products which duplicate the methodology and intent of ancient Japanese warriors. When you purchase our products you are supporting the livelihood of these master artisans who are constantly researching and honing their skills while producing increasingly accurate suits of armor. Combine that quality with our customer service mission and it guarantees your satisfaction after each purchase.
---
Our CEO
Michael Asterita is a pretty normal guy with a passion for Japanese history, Samurai culture and their armor. Iron Mountain Armory was born from his passion for armored combat combined with a desire for quality that ensured he would be able to offer something that could pass the test of time and usability. And he wasn't alone. Today he oversees production of authentic replica armor that has been proven again and again. He enjoys studying ancient Japanese history and using that context to continue to break boundaries and deliver replica armor which is without equal while providing respectful and honorable customer service.
---
Our Customers
Since our humble beginnings as armor and sword enthusiasts, we have served more than 100,000 happy clients. Our valued customers include museums, movie producers, rock bands, historians and armor professionals throughout the world. Together with our team of artisan armorers we are working to create authentic replicas which can take a beating and keep resisting while ensuring that we offer the best possible price for your investment, budget and intent.
---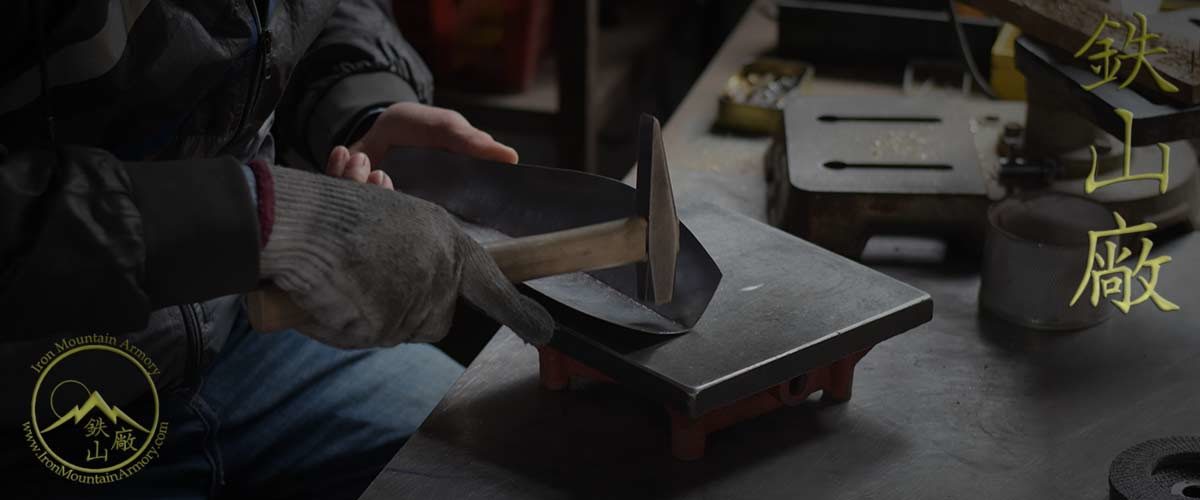 The Difference
The few other producers of armor on the market today, have chosen to focus on display pieces which look good on display or when worn for posing in pictures and respond to abuse accordingly. Our focus is on crafting armor as samurai of old needed, well crafted, robust armor that looks great on the battle field as well as honorably displayed in home. We started our armor crafting in Japan and the moved it to China, making materials and cost of living more economical, without effecting the quality of our products. We still believe in quality over quantity and stand behind our quality reproduction products 100%.  With a quality that is often copied but never duplicated, we only regret that Takeda Shingen is no longer around to try our products.
---
Disclaimer: The terminology you will see on our product pages and blog posts is the most generic and common terms perceived – based on our study of history and academic works on the topic of ancient Japan.
Although our armor is battlefield tested and warrior approved, for legal and safety reasons we recommend using our armor for display and combat training only. Even with the best crafted armor, there is always risk of injury. Always use any of our products responsibly and with caution.